FoodBoosters - The gift of a lifetime that lasts a lifetime
While it also works with full strength on all human organs, glands, and testable tissue, FoodBoosters are very small,
so the larger EnergyVials or QVials, and others, are suggested for body use, they're easier to place at your GV20 point.




Learning QRA... or the Psychology of Longevity version of the one-second energy test

GV20 (Governor Vessel) is located at the highest point on your head, lined up with the front of your ears, easy to find.
Place any of our vials of supercharged rare earth minerals at the GV20 point, for as little as 1/50th of a second, and voila!
EVERY one of the body's 365 long-identified meridian points is going to test stronger, or you can have an immediate refund.
These are the most powerful minerals in the earth, and certainly the first supercharged devices that allow YOU to supercharge.

BDORT CRA Reflexology Kinesiology Refractometer (Brix Meter):
No matter which of the five most common energy tests you use to test food, etc.,
contact with FoodBoosters is unconditionally guaranteed to make it test strong.




Touch FoodBoosters to any food, drink, or plate/container:
EVERY plate or box, glass or bowl or cup of food along with beverages, no matter how weak they test this way,
is one-conditionally guaranteed to test stronger, and the one condition is that it was weak before touching it to Foodboosters

This gives you power to very literally supercharge everything that tests weak against your body, such as eyeglasses.
That's right. Approx 40% of all of us test weak against our eyeglasses. Touch the foodbooster, Voial! Tests stronger.

There is no such thing as an accident, only people making bad decisions, including not paying sufficient attention.
If you drop the FoodBooster, sometimes they break, sometimes they do not, so it is wiser to be careful with them.
These can be among the most powerful, most influential tools of your lifetime, more so when you absorb more.

That last statement has more than one meaning, as does every bit of useful information that we ever get to learn.
You see, you will rapidly find, among other things, that the more often you use the FoodBooster, the more it gives.
We do not even list them, some we have no intention of telling people except as nice rewards for purchasing them.

Everything that tests weak, without exception, is guaranteed to test stronger after 1 to 5 seconds of contact.
Nothing in the world that we have ever examined even comes close to this in polarity, to toss some science.

No belief in a single word we offer is required, which confounds sober attempts at refuting such extent of power in these vials.
Every single substance in existence is made of molecules that must spin. They either spin counterclockwise, or they spin clockwise.
Any substance that has counterclockwise-spinning molecules is guaranteed to weaken mammalian thryoids, parathyroids, and more.
No argument can be made because approximately every human with someone standing there to help can do a one-second bidigital test.

Same results, every time. That is science.
Set aside the pseudo-psychobabble.
Shhh. Less talking, more doing.

The test shows energy.
Get more energy from your food!


Cute "side effect" of FoodBoosters Used On All Food & Drink
Please note how much food you are now eating to be satisfied. PLEASE take notes.
Everyone claims they know, and remember, and yet, are ALWAYS shocked at truth,
to realize how many things we do not "really consider food," yet we still swallow it.

After just a week or two of touching your Foodboosters to everything you eat and drink,
please make note again, written or not, of how much you are then eating to satisfaction.


WHY do people report such easily observed lowering of food requirements, and so quickly?
Now, that's the easy part: When you dissolve, and in this case convert electrical pollution,
the energy that is in given food can deliver a good bit more nutrition to the human body,
With more being delivered, plus benefits from using FoodBoosters on your GV20 point,
all your body's organs test stronger, so they are also digesting even more efficiently.
The combination of food that tests energetically stronger, AND you testing stronger,
are without a doubt responsible for some of the most impressive clinical results.
Operate in the clinic of your own environment, simply doing one-second tests.
A CHILD can learn to do the bidigital one-second test, in but a few seconds,
so, the Psychology of Longevity purports that you can, too, just as well.

Visit any of the expert QRA websites, dozens of them, built for you,
so that you can learn more, which promotes you living more, too.
The more we know, the smarter most of our decisions tend to be.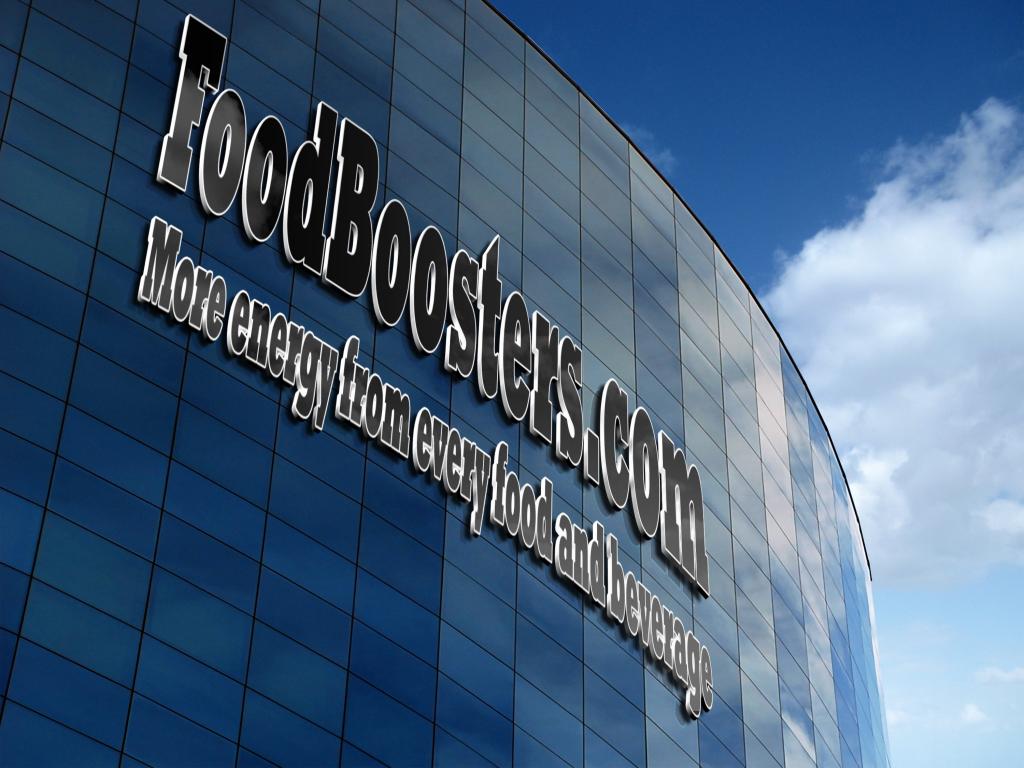 ---
---
---
---
---
---
---
---
---
---
---
---
---
---
---
---
---
---
---
---
---
---
youtu.be/KsVf15LNfCM - Psychology of Longevity - Master Secrets Of The Universe

Welcome to the headquarters of the world's first true foodboosters, literally supercharging all that they touch.
Allow FoodBoosters to help you improve your life, noticeably, rapidly, consistently, using FoodBoosters.



Get more energy from your food! - FoodBoosters change the game

Whether you buy Foodboosters or do not, PLEASE go to qra.me (or other qra website) to learn the one-second energy test.
Every bit of health information shared with you by the Psychology of Longevity is repeatedly and thoroughly vetted.
Among the many outrageous and definitively unprecedented claims and opinions expressed throughout these sites,
not a single fact has ever been successfully refuted. Not one. This reminds all of us what an experiment is.
The purpose of an experiment is NOT to prove that a principle or theory is scientifically, usefully true.
The purpose of an experiment is to work mightily to prove that the proposed theory is NOT proven true.
ONLY WHEN WE FAIL VIA DILIGENCE TO PROVE THAT IT IS UNTRUE can the theory be considered sound.
Test, test, test! Point to your car or refrigerator, or hold your cell phone to your chest while it's openly operating.
There is simply no way that you will still be able to hold your thumb and finger tightly together then.
Laser it with the world's first supercharged laser, or touch it to a QVial, or other supercharged minerals.
You can even use this HUGE technology from MisterShortcut without spending at all! Visit Megaphotons.com
Use the supercharged image right at the top of the page, or at J233.com, or other "backup" sites for megaphotons.

Speak less and do more!
Respectfully submitted, if you knew better, you would do better.
Your fastest path to success is imitating those who already do.

Once you successfully imitate their recipe,
you will know because you will also be duplicating their results, or nearly so.
THEN is when the knowledge and experience YOU'VE gained, maybe even wisdom,
is worth adding to your best recipe. You cannot learn less about anything, true?

Learn the one-second energy test, and the Psychology of Longevity assures you that your intelligence attains a boost.
If you are getting more energy from food, what do YOU think FoodBoosters will do for the amount of food you need?